Achieving happy digestive balance through nutrition and homeopathy
Probiotics benefits: there's no point spending your hard earned cash until you're up with the latest findings. Recently a group of homeopaths at the clinic went to a seminar on gut health. It was a last minute decision and I avoid that sort of thing because I don't like feeling guilty about food. Also, what's said to be good or bad for you actually changes on a minute by minute basis and if you try and follow all the studies on diet, it's like getting lost in a mirror maze. Now, while I see gut health as very important, I've never seen the point of going on extremely restrictive diets or attacking suspected colonies of inappropriate gut micro-organisms without considering the rest of the picture. That's just the homeopath in me and I've come across no reason to change that view so far, which was why this seminar was so exciting and transformational for me.
Our gut microflora
Now that I have more understanding of why certain foods exacerbate common gut issues, I'm going to try and explain how it all happens. Food has an influence over which types of micro-organisms colonise our gut. Our gut flora are responsible for a large proportion of not only digestion, but energy levels, moods and most importantly, immune function. I'm talking mainly about the beneficial bacteria which live symbiotically in our gut, and which need certain conditions to survive inside our bodies.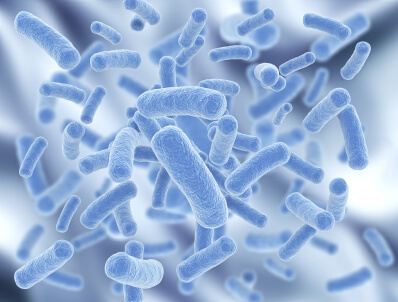 Many studies these days are indicating that bacteria have much more significance in our bodily processes than we could ever have imagined. This article has found that if you counted every single cell in our body, the bacterial cells outnumber human cells ten to one!  I personally find that quite incredibly astounding that we are actually more bacterial than human, and I believe we all need to pay more attention to the types of colonies we harbour.
Some articles have actually referred to these colonies of bacteria as the forgotten organ as our microflora work in together with our human systems to carry out vital functions of the body, from the basics of digestion to the most complicated hormonal processes. It's little wonder then, that when these microflora are out of balance, or if we are cultivating the wrong ones by our lifestyle choices, everything is sent into chaos.
The right type of bacteria
I must add a small paragraph here about how important it is to have the right type of bacteria colonising the gut. Just like there is good and bad cholesterol, it has been found that there is good and bad lactic acid. Some probiotic supplements you can buy on the shelf make the good stuff and some make the bad stuff. It's tricky to understand and I'm only just at the tip of the iceberg in getting my head around it myself, but the bad lactic acid (called D-lactate) causes further breakdown of the gut wall and increases acidity of the gut. The good lactic acid (called L-lactate) feeds the good bacteria and helps improve gut wall health, as well as contributing to energy production in the body, so you need a probiotic that is D-lactate free. More on that later.
Acid/alkaline balance
No doubt many people reading this may be rolling their eyes as the whole acid alkaline thing has literally been done to death. While I saw the importance of it, to me it was just too much like hard work, especially at the thought of the many dietary tortures I had to put myself through in order to achieve it.
BUT
Here's the thing, right? When you plant a certain plant (I'm a brown thumb, but just roll with it for a minute), you apparently need to make sure you have the right soil conditions before that plant is even going to have a hope in hell of surviving. For example, if you want to grow kale, it needs soil that's slightly alkaline. If the soil is too acidic, no matter how many kale seeds you throw in and how much you water it and give the right plant food, you're still more likely to grow weeds than kale until you get the soil pH right.
When applying this concept to a human being, you can take all the probiotics in the world, put yourself on the most rigorous of diets and have the stress levels of a Tibetan monk, but if your underlying pH levels are too acidic, nothing much will help until you do something to make your system more alkaline. Of course certain foods have a large impact on alkalinity, such as the green leafies and purple foods (I am certainly not referring to jelly lollies here). It's actually very interesting because if you look closely at an acid/alkaline chart, often the colours on that chart which indicate alkalinity are the same colours that you should look for in foods (and I repeat,  lollies just won't do the same thing, no matter how purple they are.)
On the subject of lollies, sugar and all of the things we know we should avoid but don't, are unhealthy exactly for the reason that they cause increased acidity levels in the body and feed the wrong bacteria (among many other issues that we won't go into today). You can find a list of foods that raise/lower acidity levels here.
Can homeopathy help reduce acidity in the body?
Alongside a healthy diet, you can use homeopathy to reduce acidity in the body. There are certain remedies that can be very effective and some of them are in the form of tissue salts. These are sold at most health food shops and some chemists and are a great way to address pH from the cellular level. The three most effective tissue salts I would recommend would be Nat phos, Calc fluor and Nat mur.
Nat phos is the great acid balancer that homeopaths use often for this very reason, and you can find an explanation on this here. The rationale behind adding Calc fluor is that we are bombarded with fluoric acid in our drinking water and Calc fluor tissue salt can help mitigate the effects not only of the increased acidity added fluoride can cause, but of other potential issues as well.
Using Nat mur tissue salt may help reduce the effects of the highly acidic chlorine compounds added to sterilise our water so that it's safer to drink. Over the longer term, chlorine can cause all kinds of toxicity symptoms and while many people can drink from the tap and have no issues, there are others who become adversely affected and find it helpful to install a good quality filter.
W hat actually happens when my body is too acidic?
So what's the real issue with all of this? Well, the answer lies in our microflora; the very ones which are responsible for assisting with so many processes in our bodies. There are certain types of bacteria that love acidic environments and grow colonies in our small intestines if they are too acidic. This is a bit of a disaster really, as our small intestines are meant to support colonies of alkaline loving bacteria. What's even more disastrous is that the acid loving bacteria excrete a very damaging form of lactic acid, which then goes and makes the surrounding environment even more acidic. These acidic compounds will also cause the gut membrane to break down, leading to leaky gut, especially after a round of antibiotics. Then the small intestine can't do its job properly and it's a little like expecting a homeopath to perform brain surgery and then getting upset when it all goes horribly wrong.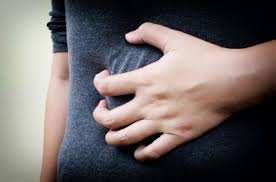 The small intestine is all about breaking down food particles and then carrying out the main bulk of absorption. If the bacteria are wrong, the food particles will be broken down in the wrong way and particles of improperly digested food will make their way into the blood stream through the compromised gut wall. These particles are identified by the immune system as foreign, so when a person has leaky gut, their immune system is always on high alert, which may be compared to mobilising the police force to hang around and jump on anyone using swear words in their homes instead of fighting real crime.  This is where we see intolerances and allergies more likely to happen as the body can't physically shield out what it needs to and is in a permanent over-reactive state.
Then there's the complex world of gut chemistry. I won't go into it here; partly because it's so complicated I don't fully understand it, and if I did I could write a thousand page thesis on the subject and still not be finished. All I want to mention here, is that when the gut wall is compromised and the wrong bacteria thrive in the small intestine, there are many chemical processes that don't happen properly. One of those processes is serotonin production. Now serotonin is one of our happy hormones, which is also responsible for gut motility, meaning that it helps move everything through and out of the body. So to make things very generalised and simplified; if you're not making enough serotonin, it's likely you may end up feeling quite depressed and very constipated. I was very surprised to find out that in a healthy body working at its full potential, 95% of the body's serotonin is produced in the gut! In fact, the gut is referred to as the second brain and much research has been done to show the link between gut health and mental health.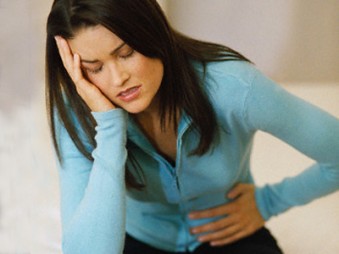 Then we can add in genetic issues such as pyrrole and MTHFR and we have a system entirely out of control. These and other genetic issues add further complications to acidity and digestion, and must be addressed by a qualified practitioner who is knowledgeable in these areas.
Keeping the body's acidity in balance
Another thing I learned from that seminar is that, no matter how well you absorb calcium, if your blood is too acidic, it will pull calcium out of your bones to maintain blood acidity in a safe balance. Acidic compounds are dumped into the gut. The reason this happens is because you can die if your blood gets too acidic but who cares in the short term if you can't digest dinner too well. In the long term, however, this pattern can set the body up for all of the digestive problems described above, as well as osteoporosis if enough calcium is leached from the bones in a chronic state.
 Cancer and acidity
There are many references to chronic high levels of acidity in the body causing cancer. I won't go into this in extensive detail but will say that with cancer levels spiralling in the western world, surely reducing acidity levels in the body is a very sensible thing to do when considering the health problems that can happen otherwise.
Autism and gut health
We can also consider issues such as autism in this area of concern, as it is suspected that inappropriate gut flora is one causation for autism.
What can we do about it?
This is the good part, where I say all is not lost. We can look at it from a step by step perspective so let's start at the top. Ironically, it's really important to maintain high levels of acidity in the stomach, which is the first port of call once your food is swallowed (and here's hoping you're eating something really healthy like a big, juicy salad, which will help give your body the right nutrients it needs to keep in optimal condition). If stomach acid isn't high enough, the complex chain of events we call digestion starts out all wrong and we get indigestion, which we often try and "fix" using antacids. But if we have low acidity in the stomach, our small intestine can't produce enough sodium bicarbonate to bring the food into an alkaline pH once it's released from the stomach, causing the small intestine to become more acidic, which feeds the wrong bacteria, leading to a vicious downwards cycle.
Apple cider vinegar in water first thing in the morning, or half a lemon squeezed into water are both great ways to help stimulate stomach acidity. When taking either of these, it's important to take at least half an hour before breakfast, as soon as you wake up. Doing this can make a huge difference to increase stomach acid production. Many people report noticeable effects very quickly after starting so if you want to take on only one regime to improve your digestion, swap your morning coffee for a cup of fresh lemon juice in hot or cold water, or a shot of apple cider vinegar.
The small intestine is all important
Once the food reaches the small intestine, which is where I'm going to put the main focus of this blog today, reducing acidity is absolutely vital. This is where it gets a little complicated. If the stomach has enough acid, as mentioned earlier, the acidity of the chyme(the mix of food and stomach fluids that gets released into the small intestine) will be high enough to trigger release of bicarbonates to drastically change the pH to one that is more alkaline. Ideally, you want to have stomach acid around a pH of 1 – 2.5 for this to happen. Resting pH is less acidic, at around 4-4.5, when you're not digesting a meal. If the body is low in minerals, you won't be able to make the right alkaline compounds to change the pH of the food and the chyme will remain too acidic, burning the walls of the small intestine. This is where a good diet will come into play (more on that later) and using the tissue salt mix mentioned above is also a great way to help enhance this process. One way to do it is to put a pill each of Nat phos 6x, Nat mur 6x and Calc fluor 6x into your drink bottle to sip on throughout the day and this can help on a cellular level to improve acid/alkaline balance in the body.
Not all probiotics benefits are equal
Once acidity in the small intestine is somewhat neutralised and you are confident there are no entrenched colonies of non-beneficial microflora that need weeding out (see below), we need to look at re-colonising the body with the right probiotics. Any old probiotics won't do, since there are many which unfortunately make the wrong type of lactic acid, as mentioned earlier. I've included a Google search here which lists D-lactate free probiotics in Australia. Good quality probiotics will help recolonise the gut with the right bacteria, which will take root in your nicely de-acidified environment and ensure that your system is working like it should.
Getting rid of stubborn bacterial/fungal/parasitic colonies
Unfortunately this is a real problem with some people and if the wrong types of microflora have become entrenched in the gut, they physically take up all the space on the gut wall, preventing the good bacteria from taking root. Fortunately there are ways that you can get rid of overgrowths of bacteria or fungi such as candida. These opportunistic micro-organisms can take root in people who have low immunity, especially those with immune compromising diseases such as AIDS. These colonies can also grow out of control in people who have serious addictions to alcohol, sugar or other substances that end up feeding the outgrowth, which in turn causes an increase in the cravings. However, lately I have been hearing more and more about children having these issues and I suspect it's to do with the fact that a baby will inherit its microflora from the mother.
Since most of us these days are pretty depleted in good bacteria due to our lifestyle and stress levels, more and more children are presenting with all kinds of chronic, low grade gut infections. To deal with these issues, it is best done with the help of a practitioner who is skilled at safely ridding the body of excess non-beneficial micro-organisms without causing toxic die off. For more information on how these colonies can affect the gut, you can click here and find your way to the biofilms heading. Homeopathy can also be used to help in specifically eradicating certain types of bacteria, with the help of enzyme supplements to break down the matrix that the colonies build around themselves, but again it's very important to put yourself in the hands of professionals when tackling these nasty micro-cities.
Diet
As much as I love the thought of eating my cake and keeping my acid levels low too, I know that certain foods aggravate acid build up in the body. If you are serious about wanting to make your body more alkaline, while you're trying to establish a change for the better, it's probably not a good idea to plan it around Christmas time. If you're willing to stick to a diet that cuts out alcohol, sugar, dairy, gluten and simple carbs (all the things that feed acid loving bacteria and candida), aim to do this for around two to three months. The GAPS diet is one to consider if you need some guidance on how to do it.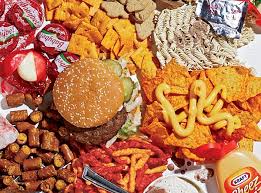 For those of you who can't handle such a drastic change to their diet (I get it, don't worry!), you will still find it of benefit to cut down on sugary and processed foods, reduce alcohol and increase your vegetable intake. I've just gone and bought a second hand juicer for $10 and have been juicing up all kinds of amazing concoctions. This is a great way to introduce a greater variety of vegetables into your diet. It's especially fantastic for kids who hate eating their veggies and if you gradually reduce the amount of fruit you put in, you can increase the veggie component over time and they won't even notice if you're really sneaky about it! My youngest thinks I'm trying to poison him the minute I put anything green on his dinner plate, but he loves his afternoon juice and still hasn't worked out it's the same thing only liquid. Here are some ideas of what to put into your juicer.
Supplementing
The most important supplementation program I would recommend is threefold, if you want to keep things simple. There are many layers to this and you can take it to a very complicated level, but for those wanting the basics, here they are:
De-acidifying, such as the cell salt mix above, and you can also find other ideas here on this general google search I've done.
Recolonising with the right bacteria. 
If you want to kill bacteria colonies and break down biofilms, here are some supplements that may help.
Disclaimer: I am not affiliated with any of these suppliers and haven't adequately trialled them myself. Use with precaution and only through a qualified health professional. It is important to integrate these supplements with an appropriate diet to ensure the best possible outcome.
Homeopathy
Saving the best for last, I will now explore other ways homeopathy can help reduce acidity, increase the right bacteria and get rid of unwanted colonies.
A constitutional homeopathic remedy is of course the best way to ensure good health on a whole person perspective. This is always the first port of call for a homeopath and for a very good reason too, as you can see in this report on the effectiveness of homeopathy.
Sometimes more support is needed, especially if a person likes to indulge in a little too much of the things we all enjoy. At the clinic we have formulated a mix of homeopathic remedies that work together to reduce acidity, and this mix includes the tissue salts as mentioned above, as well as other remedies which further work to support the process.
Another area of homeopathy that hasn't been adequately explored is the bowel nosodes. Through use of the right nosode it is also possible to improve the growth of the correct bacteria, as well as weed out the ones causing problems. Once again it is important to find a registered homeopath who is knowledgeable in this area.
Is your head spinning yet with information overload? I think I've had enough of this topic for the day. I might go home now and throw that bunch of organic Kale into my juicer to rebalance myself after all those cups of tea I've had this morning.
Happy alkalinising!